Plasma Cutting Guides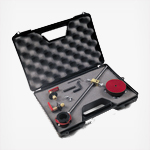 Facilitates consistent and accurate measured circles in work pieces. Also used as a stand-off guide and in beveling applications. Basic and deluxe models.
Leather
Torch Sheathing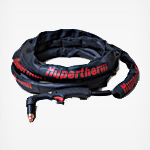 Available in 25-foot sections, this option provides additional protection for torch leads against burn-through and abrasion.
System Dust Cover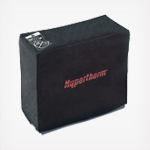 Made from a durable denier fabric with a polyurethane coating, these custom made covers will protect your Powermax investment for years
Operator Face Shield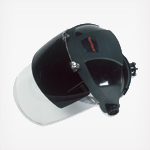 The multi-purpose face shield provides face and eye protection for plasma cutting applications. It comes with an adjustable head strap, a clear face shield plus a shade lens (AWS No. 6 or 8) that can be lowered when cutting.